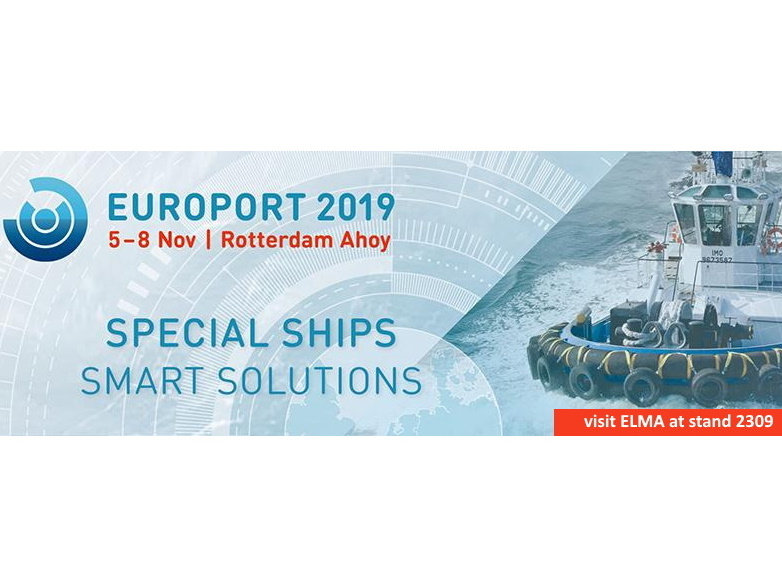 5 – 8 November ELMA will be exhibiting at the Europort  2019 atRotterdam Ahoy. Europort 2019 is a martime fair focussing on the design & construction of special purpose vessels. As Elma we will showcase the new LF90X and LF120X thruster and propulsion controllers from Lilaas AS.
Visit our team at booth 2.309 and discover ELMA's maritime solutions!  Free registration: https://lnkd.in/dEg3kme freeregistration ahoy dutchtech
Scope of Europort 2019
Europort is thé business meeting spot for the maritime sector. The event focuses on specialised ships and the smart solutions that drive success. With 27,000 professional visitors and over a 1,000 exhibiting companies Europort belongs to the world's leading maritime meeting places. The scope of Europort includes sea shipping, offshore specials, inland shipping, dredging, fishing vessels, workboats, naval vessels, cruises & ferries, workboats and mega yachts. The specific focus on special purpose ships sets Europort apart from other events.
The expected crowd
Europort is interesting for manufacturers and suppliers involved in shipbuilding, repair and conversion, propulsion and manoeuvring, Electronics, communication & navigation, environmental and auxiliary systems, deck, safety and special equipment and Maritime services such as classification, finance, nautical services, media, government and sector associations. Europort is a must attend event for ship owners, shipyard managers, ship designers, super intendants, fleet managers, ship brokers, technical engineers, naval architects and all other maritime professionals that are involved in shipbuilding, repair or conversion.