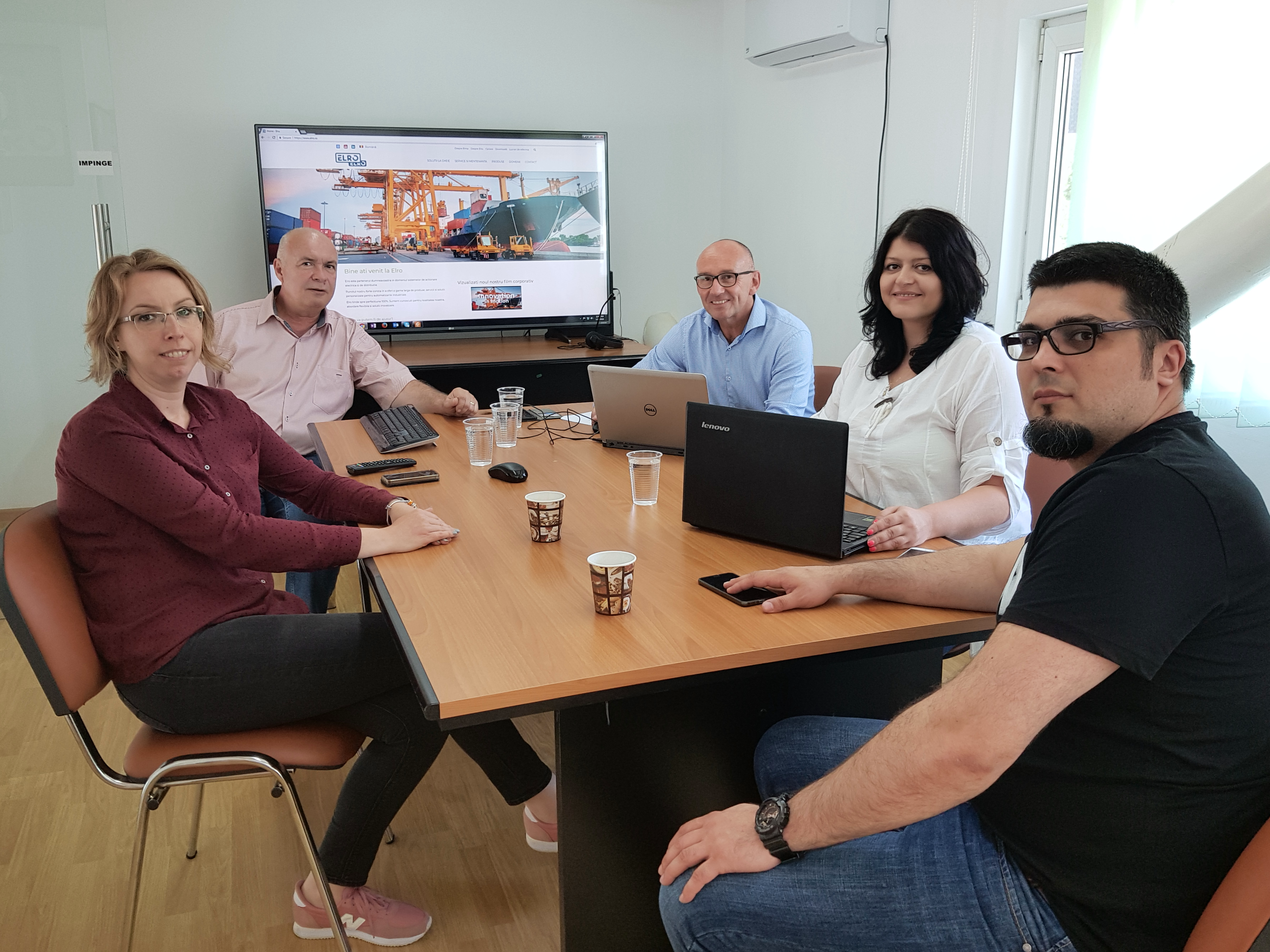 17 May  –  Growth plans Elro. This week Elma BV and Romanian sister company Elro SLR had extensive consultations. Main topic was the further scale-up of Elro's series-made panel building activities for West-European companies. The objective was formulated to expand Elro to a company of 100 skilled panel builders over the coming years.
Elma will play an important role as recruiting partner. As Dutch sister company we are able to improve the  visibility and traceability of Elro's services on the internet (as shown on the screen in the picture). Also a prominent presence on social media – especially Linkedin – is crucial. Both are great promotional opportunities for series-produced control panels.
For more information, the right contact person or a RFQ, please go to our webpage on series-made panel building.
Picture (fltr): Cristina Constantin (financial manager Elro), Daniel Dragan (general manager Elro), Dick Varel (CEO Elma), Violeta Bucur (commercial manager Elro) en Cristian Petrescu (technical manager Elro).