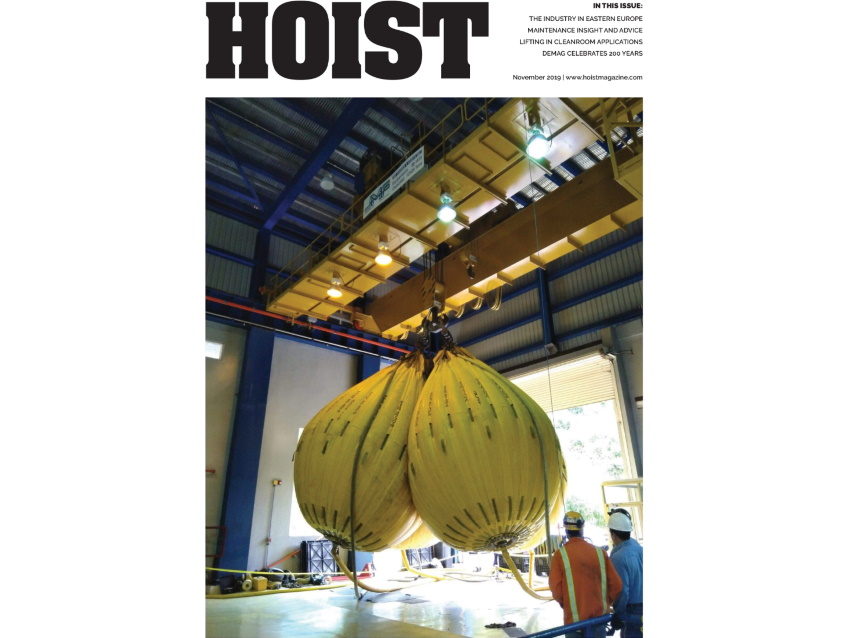 21 NOV  –  This week a worthwhile read: an article on Elma's role as automation expert of/for clean room cranes has been published in HOIST Magazine.  For more than a decade Elma and Mennens have been jointly developing and building high-precision positioning cranes for the semicon and other 'clean room' industries.
>> Read the article (download).
Daniel Searle, chief editor at HOIST Magazine, continuously follows the newest trends in the (heavy) lifting industry. In the November 2019 issue of the magazine, he has written a two page article on how Elma is developing crane automation systems with constantly increasing requirements for cleanness, accuracy and safety.