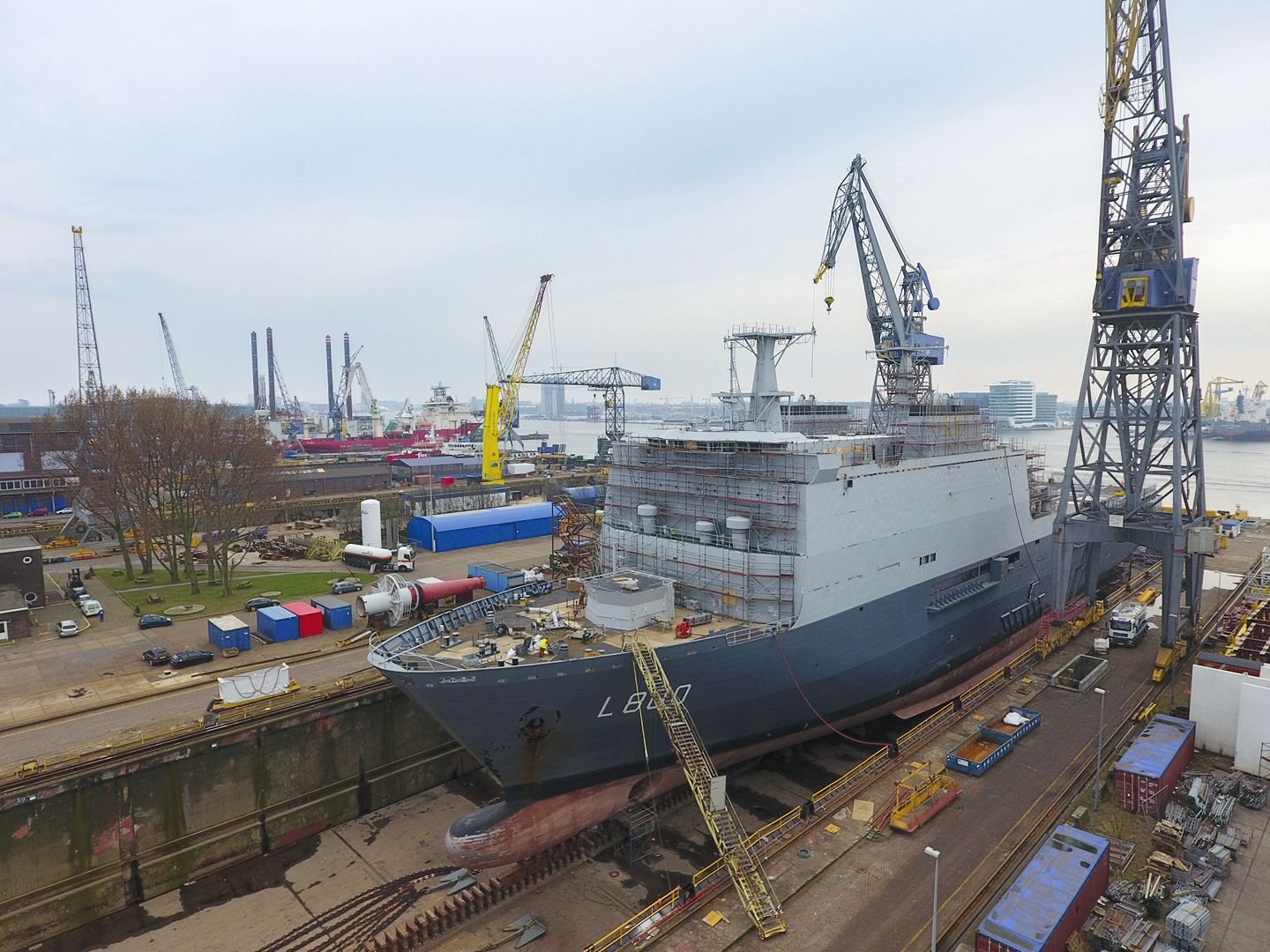 03 May –  Last week colleagues Arjan and Roelof have been working up quite the sweat on the Zr. Ms. Rotterdam. This Royal Dutch Marine vessel is currently in drydock. Arjan and Roelof dismantled a total number of 57 e-motors for revision. The motors form a crucial part in the ship's ventilation system. 26 units will be replaced with new ones. The other 31 are currently shipped to Elma Services in Soesterberg for a complete overhaul. Heinen & Hopman gave Elma this assignment as a follow-up to the inspection Elma did in January this year.
The overhaul of the 31 e-motors will cover: a complete mechanical and electrical check-up of each motor, the replacement of bearings and when needed the bearing fits, the balancing of impellers, the replacement of defective cables. In a final phase will be tested both stand-alone and in combination with the impeller. A proper functioning needs to be guaranteed!
One can imagine that there is still heaps of work the coming weeks. Toitoitoi to our Elma Services colleagues!