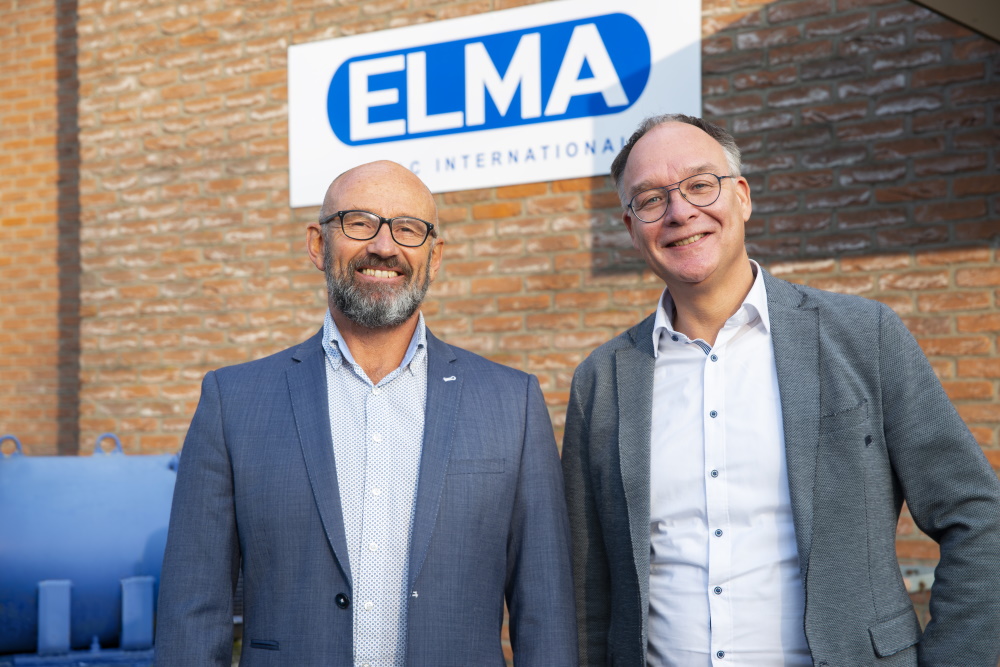 5 Dec  –  As of 1 December ELMA has a new management team. Following the sale of the company to HYDAC BV earlier this year, several changes have been made to functions. This also impacted ELMA's management team.
Dick Varel (left on picture) continues to be ELMA's managing director. He will be representing the commercial interests of the company. His responsibility will be to maintain and grow ELMA System's customer relationships. Apart from his role as ELMA's managing director Dick Varel also is responsible for ELRO in Romania.
New to the management team is  Tymon Fietjé (on the right). Until recently Tymon Fietjé was managing the engineering department of Elma Systems. As of 1 December he is ELMA's general manager and responsible for the optimisation of all operational processes within the company in order to keep the complete team adroit and competitive.
Previous technical director, Teunis van Vulpen, continues to be involved with ELMA in the role of technical advisor and manager of a number of key accounts.