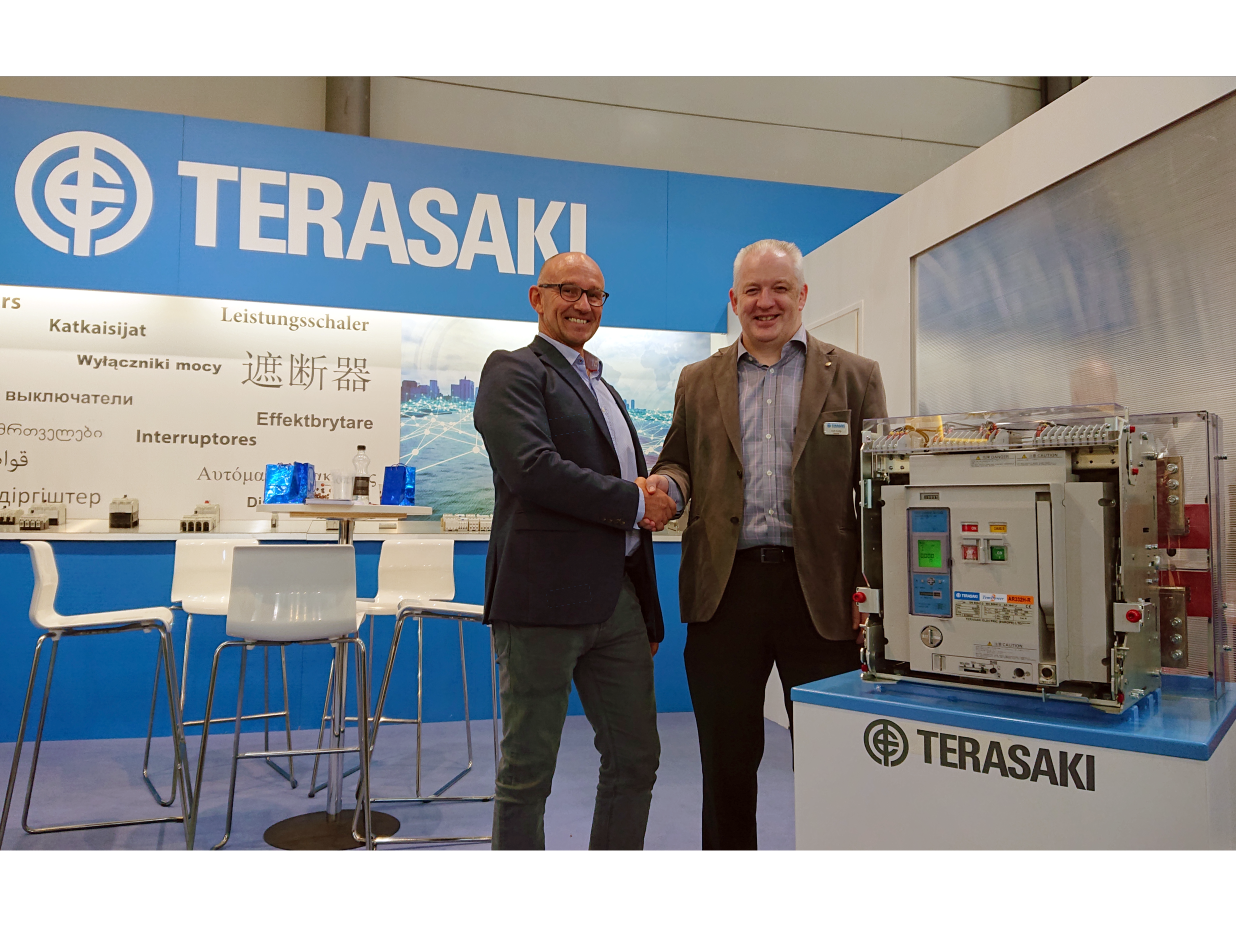 1 May 2018  –  Elma Services and Terasaki Electric Europe signed a contract for the maintenance of commercial buildings in the Netherlands and Romania. Elma Services will from now on be a Terasaki Service Partner for the retrofitting of switchboards in hospitals, shopping malls, schools, universities, office and apartment buildings.
The most important asset that Elma receives is the recently developed retrofit kit for 'Air Circuit Breakers' (acb's). This kit enables Elma's service engineers to easily and effectively replace outdated or defective acb's in commercial buildings. The rest of the electricity infrastructure remains unchanged while the overall functionality of the electro management system is significantly increased by a modern Terasaki acb. The retrofit tool is suitable to replace acb's of almost every brand.
The official service contract Elma signed is an acknowledgement of a decades long relation between the two companies. For many years Elma has been distributor of Terasaki's switchgear in the offshore and marine industries.
Starting soon a team of about seven Elma service engineers will receive a two day training at Terasaki Electric Europe in Glasgow. After receiving their training certificates the Elma and Elro engineers will take on the challenge to start replacing outdated and broken acb's in the Netherlands and Romania.
The most important advantages of the Terasaki retrofit approach are:
A relatively simple and cost reducing upgrade for outdated or broken switchboards thanks to a plug & play retrofit kit
High quality products
Innovative technology: Terasaki enables users to monitor their complete energy management on distance
For further information regarding Elma Services or Terasaki switchgear: please, contact Jan Wouter Koudijs, manager services, E: jwk@elmabv.nl, T: +31. (0)346 357 095.