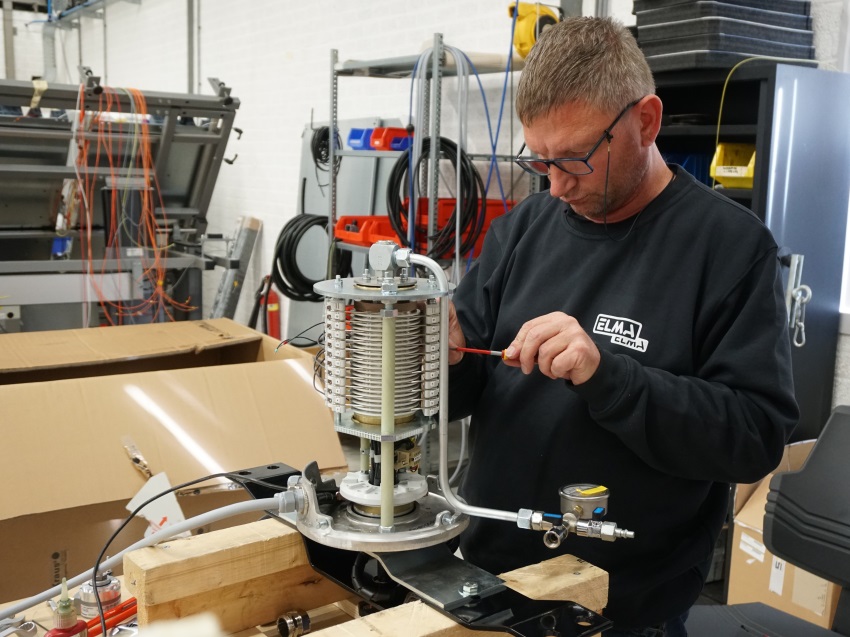 6 November  –  Colleague Kees in action! Every year Kees modifies dozens of slip ring units according to customer specification. This happens at the production facility of Elma Systems in Soesterberg.
Right now about eight slip ring units from the German brand Kraus are being supplied with an extra fuel line, encoder and anti-condensation heating unit. Soon one of Netherlands' best known mobile crane builders will be able to enjoy these 'Plug & Play' slip ring solutions. As Elma we love to make things easy for our customers!
Do you want to know more about Kraus slip ring solutions? Download here the new brochure!